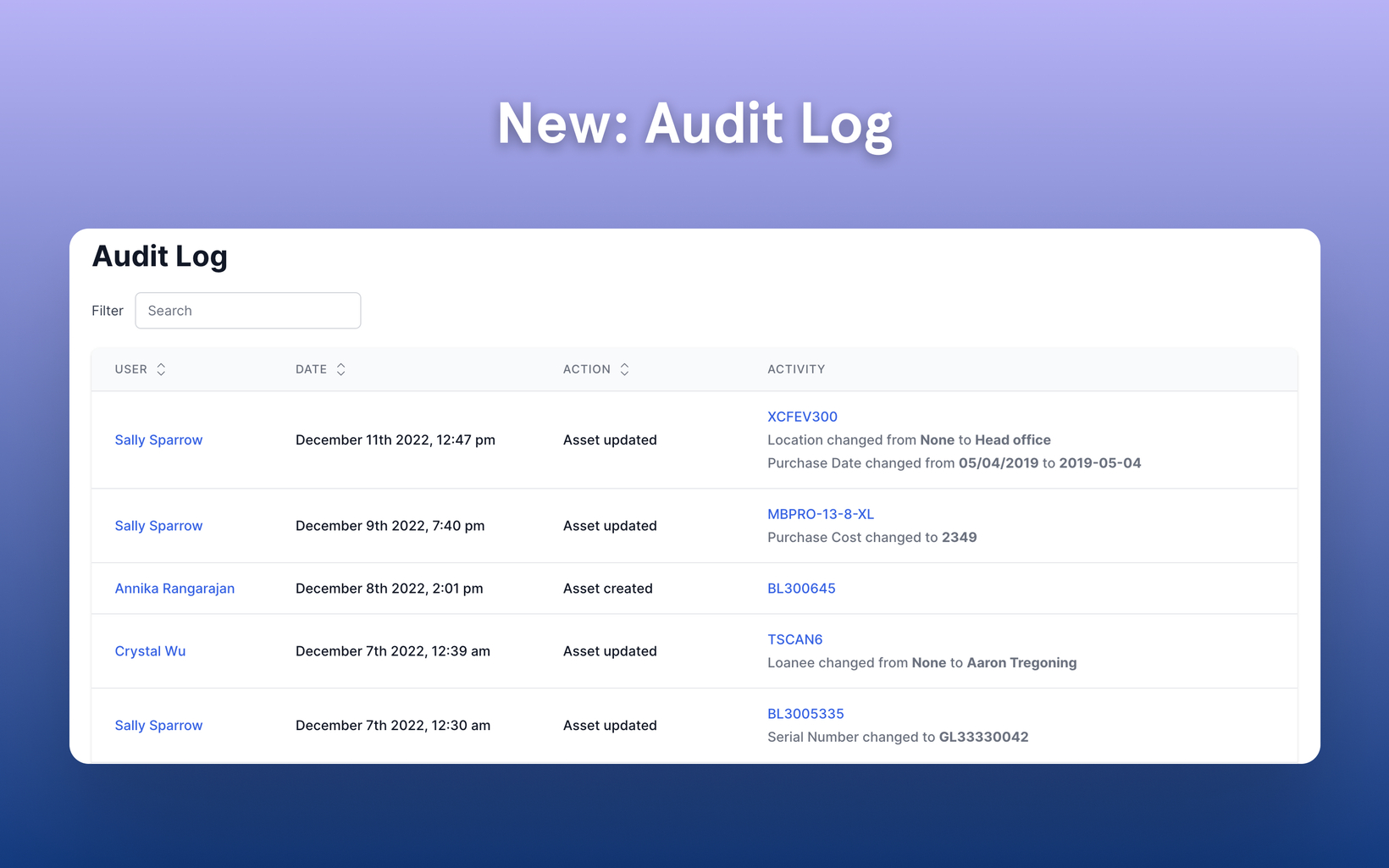 DATE:

AUTHOR:

Asset Management for Jira team
📣 Announcements
🚀 New Features
DATE:
AUTHOR: Asset Management for Jira team
We are excited to announce our new audit log feature.
This handy feature allows users to track and search all changes made to your assets, giving you a complete history of each asset.
With the audit log feature, you can easily view a timeline of all changes made to an asset, including who made the changes and when they were made.
We hope that his will help you identify any potential issues or anomalies in your asset management workflow.
As always, if you have any questions or suggestions feel free to drop us a note at support@assetmanagementforjira.com