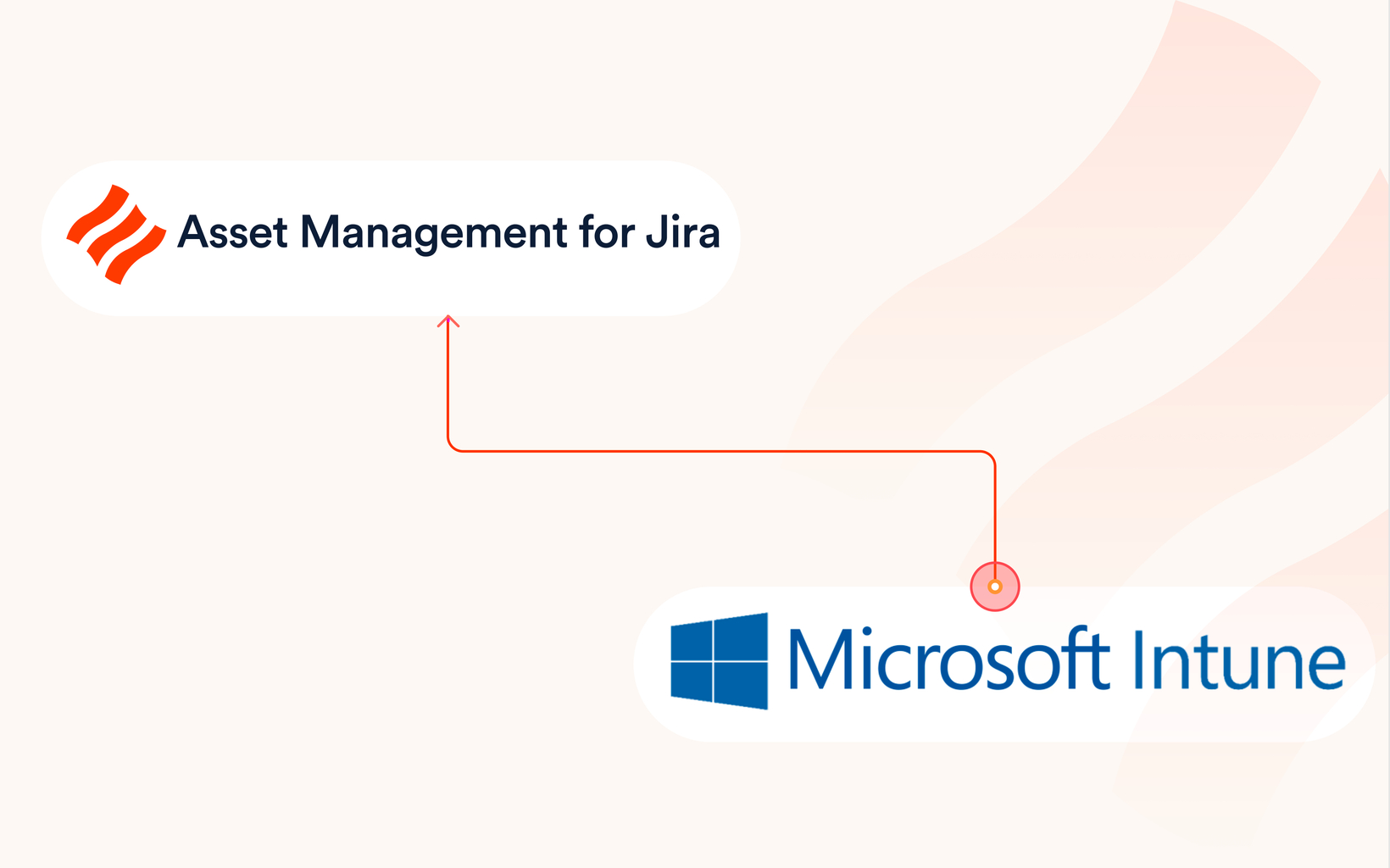 DATE:

AUTHOR:

Asset Management for Jira team
📣 Announcements
🚀 New Features
Sync Devices and Users with Asset Management for Jira's Microsoft Intune integration
DATE:
AUTHOR: Asset Management for Jira team
We are excited to announce the release of our new Intune integration for Asset Management for Jira.
This feature allows you to sync all your devices and users from Intune, Microsoft's cloud-based endpoint management service, directly into your Jira instance.
Sync Devices and Users with Ease
The intune integration makes it easy to populate your AMFJ account with managed devices like Laptops and Desktops. Devices can be automatically assigned to users in AMFJ. This provides you with a unified view of all devices in one application.
Key features of this integration include:
1. Automatic Device & User Sync
Automatically import all your devices and users from Intune into Asset Management for Jira. This means that any new devices and users added to Intune will be automatically synced with your Jira instance, saving you time and effort.
2. User-Device Assignment
The integration enables you to associate devices with their respective users in Asset Management for Jira, providing greater visibility and control over your assets. This ensures that your team can easily track and manage devices and their users, reducing the risk of lost or unassigned devices.
3. Update Device Attributes
Device attributes, such as device name, operating system, and serial number, will be automatically updated in Asset Management for Jira when changes are made in Intune. This ensures that your asset database is always up-to-date and accurate, without any manual intervention.
4. Enhanced Reporting and Analytics
With the Intune integration, you can leverage the powerful reporting and analytics capabilities in Asset Management for Jira. Generate custom reports and gain insights into your device and user data to make informed decisions and optimize your IT asset management processes.
How to Get Started
To start using the Intune integration with Asset Management for Jira, head over to our documentation and follow the steps outlined.
As always, if you have any feedback, or suggestions, please don't hesitate to reach out to us at support@assetmanagementforjira.com.